Overview
Duration: 1 Day
Delivery method: 50% classroom, 50% practical
Delivery language: English only
Price: Please enquire for a personalised quote below – CITB grant applicable
Your fast-track to a complete knowledge of damp-proof courses, moisture prevention and how to install site-formed & prefabricated cloak systems; including A1 and A2-s1,d0 non-combustible cavity trays where specified. Take this course and make sure your skills and knowledge of DPCs are watertight!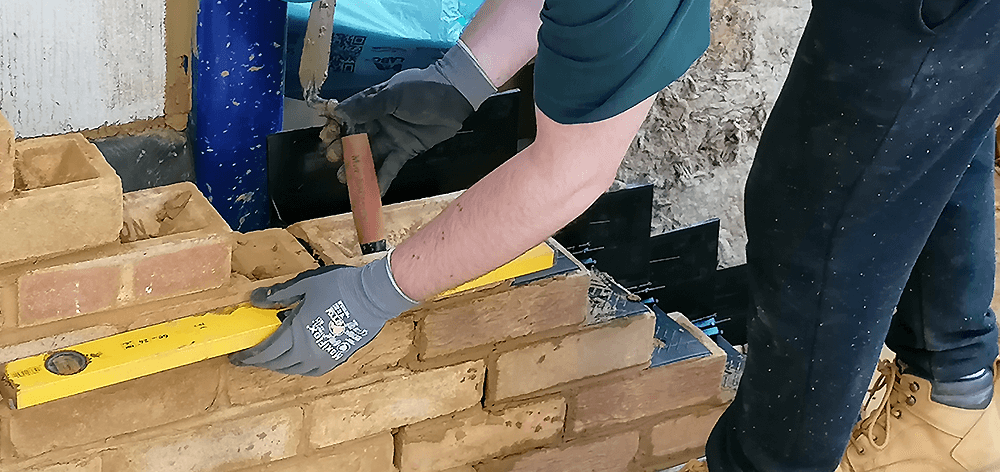 On the morning of this Specialist DPC Cloak Systems course, you'll start by being given an overview of damp-proof courses, how they prevent moisture entering a building if installed adequately and the defects associated with not doing so. You'll then learn how a specialist DPC cloak system differs from general site-formed DPC, plus setting out methods for the various types, and which tools you'll need to carry out the job of installing a specialist cloak system to manufacturers' specifications.
In the afternoon, you'll have the opportunity to put your knowledge of damp-proof courses into practice by installing a cloak system using prefabricated cavity trays.
Be part of
The ABC Assessment Centre
Quality accredited training for bricklayers in the UK