Overview
Duration: 1 Day
Delivery method: 50% classroom, 50% practical
Delivery language: English only
Price: Please enquire for a personalised quote below – CITB grant applicable
Our comprehensive course covering the fundamentals of cavity wall construction! Learn how to form cavities and restrain masonry correctly, including the use and application of air bricks, weep holes, insulation, damp-proof courses & cavity trays, plus how to course brickwork, make joint profiles & much more.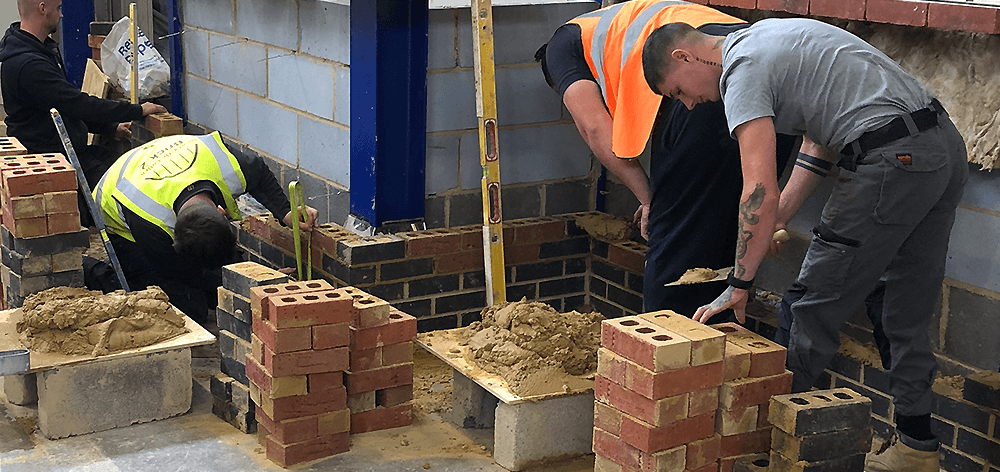 On the morning of this Forming Cavities and Correct Installation of Wall Ties course, your Trainer will talk you through the key components of cavity wall construction, namely: setting out, building up courses correctly, providing weep holes and air bricks for moisture prevention and ventilation, damp-proof courses, allowing for movement joints, insulation, joint profiles and jointing technique, etc. You'll also learn about wall ties and how to restrain the leaves of a cavity wall, as well as the required spacing, positioning and installation of these ties to comply with Building Regulations.
In the afternoon, it's your turn to demonstrate what you know by forming a cavity wall, under instruction from your Trainer, paying particular attention to the correct fixing of wall ties.
Be part of
The ABC Assessment Centre
Quality accredited training for bricklayers in the UK