Overview
Duration: 1 Day
Delivery method: 50% classroom, 50% practical
Delivery language: English only
Price: Please enquire for a personalised quote below – CITB grant applicable
Don't know your shim from your spirit level? Gain competency in installing masonry support angle systems to manufacturers' specifications, as well as learning about a range of different types, structural tolerances, positioning, adjustment methods & much more.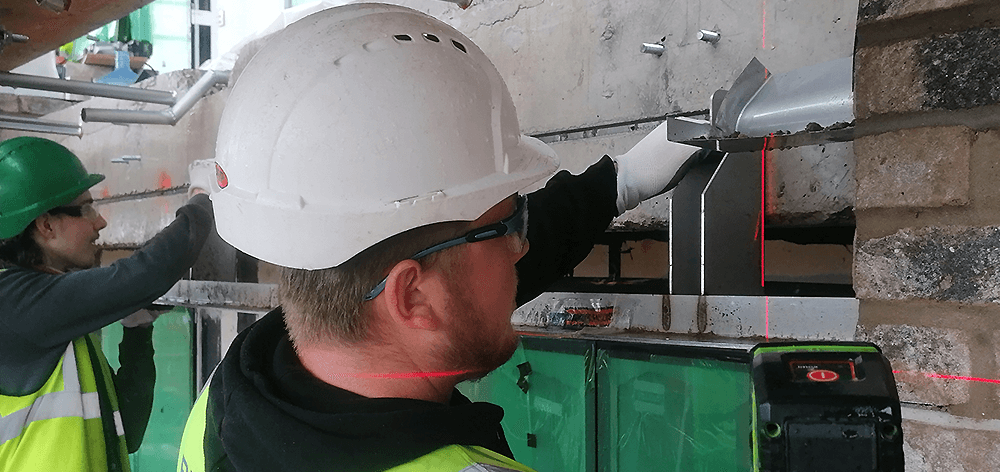 On the morning of this Masonry Support Angle Installation course, your Trainer will give a presentation covering why and where masonry support angles are used in a building, the different types we use on-site, selecting the correct one for the job requirements and the hazards associated with not complying with regulations surrounding masonry support angles.
In the afternoon, you'll have the opportunity to put your knowledge into practice by installing a masonry support angle system to manufacturers' specifications with the correct positioning, alignment, drilling, fixing, torqueing, etc.
Be part of
The ABC Assessment Centre
Quality accredited training for bricklayers in the UK