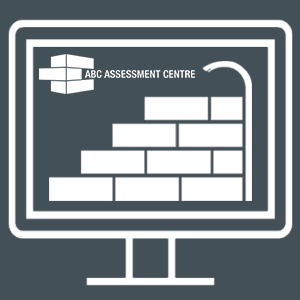 You might be reading the title of this blog and find the concept of 'remote bricklayer training courses' a bit of a contradiction in terms. After all, bricklaying is a practical skill and vocation – a wet trade performed onsite and not over Microsoft Teams, Google Meet or Zoom.
Upskilling and CPD
However, as with anything in life, if you want to get better at something or refine your skills – 'upskilling', as it's called – you should always look to expand your horizons professionally and gain new knowledge in the world of work, too.
This quest for new knowledge in the form of Continuous Professional Development (CPD) is not only a tool for self-betterment or to keep you up to date with the latest developments and innovations in your area of work, but it is looked upon very favourably by employers, especially as industries become more regulated.
CPD can take many forms, including attending educational events, product-specific training, skills and competence-based training, seminars and webinars, observing and sharing best practice techniques, self-study through eLearning, studying for new qualifications, being part of a Working Group, membership of a professional body, etc.
Upskilling Through Competence-Based Training for Bricklayers
And the above is just as relevant for bricklayers as it is for legal professionals, teachers, marketers, architects and engineers, to name but a few other sectors. Regardless of your industry, you should always be on the lookout for opportunities to refresh your knowledge of current best practice and enforceable legislation.
In the context of the bricklaying industry, never before has the light been shone so much on the subject of upskilling. Today's leading brickwork sub-contractors have had to adapt to modern methods of construction and using a raft of new, fire regulations-compliant building products when constructing high risk buildings. And as the volume of jobs incorporating these products increases, as does the need for accredited training for installer operatives.
Crucially, this training is just as relevant for site operatives with decades of experience as it is for an apprentice or new entrant into the trade – hence the need for upskilling the existing construction workforce as well as preparing the next generation.
Remote Bricklayer Training Courses Through The ABC Assessment Centre
The ABC Assessment Centre is extremely proud to have been the trailblazer in having formulated the first modern masonry short duration training course standards through CITB.
Of the 16 short course training standards written with the support of the Association of Brickwork Contractors member employers, 10 require an observation of practical competence (normally carried out 'on the job' in a site environment), whereas 6 are half-day, theory-only courses.
Each of these 6 courses can be delivered on site, however they can also be delivered remotely to individuals or groups of operatives, providing an ideal solution for any downtime due to poor weather over the winter months and added flexibility in terms of delivery method.
The added benefit for employers is that they carry the same competence accreditation and certification via CITB and are also grant claimable, as all The ABC Assessment Centre's training courses are.
What Remote Bricklayer Training Courses Can I Do?
The 6 training courses in question are the following:
Note: We can deliver each of these as stand-alone half-day courses or, alternatively, a combination of 2 of the above courses in any given day's training.
As you see, a range of topics vital for bricklayers are covered, while there is also some relevance for other elements of the supply chain.
Metaphorically, it might not be the most exciting present under the tree to open in a few days' time; however, in terms of guaranteeing on-going compliance, you could do worse than gift yourself or your workforce one of The ABC Assessment Centre's remote bricklayer training courses this Christmas!
For more information or to book a course, contact Centre Manager Simon on 07376177571 / 07309777959 or by email to

[email protected]

.