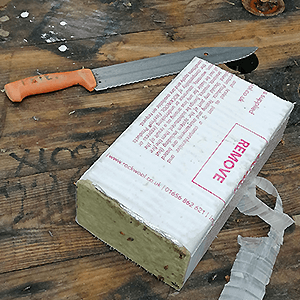 Gone are the days when a quick cavity barrier manufacturer CPD or toolbox talk at the start of the day constituted passive fire protection training. Nowadays, the path to compliance is much more rigorous, involving demonstrating practical competence via accredited training.
Legislation Changes
It took the Grenfell Tower disaster of 2017 and Dame Judith Hackett's subsequent review of fire safety in construction for the industry to completely overhaul its approach to fire prevention.
The enquiry scrutinised everything from the testing, certification and accreditation of passive fire protection products to minimum design requirements for specifications, as well as issues in the construction phase highlighting a grossly under-skilled and under-regulated installer workforce.
Large-scale changes affecting both residential and non-residential buildings have been made to the Building Regulations Guidance document, Approved Document B, and designers and contractors should be aware of its periodic updates, amendments and exclusions to remain compliant with current legislation.
Defining Competence
However, it goes without saying that legislation changes are nothing without skilled labour to enforce them, which comes about through robust and accredited competence-based training.
For decades, the term "competent person" applied to virtually anyone carrying out a task and, in reality, was a very subjective concept depending on whose definition of 'competent' you sought. For instance, there was no mandated qualification for fire risk assessors, designers could get by with a limited knowledge of fire compartmentation and cavity barrier installers would not need to undergo any passive fire protection training at all.
The steering group set up in the wake of Grenfell set about changing this, with the aim of finally quantifying competence in construction. Its interim report, Raising the Bar identified competence as having 4 components: Skills, Attitude, Knowledge and Education (SAKE).
Competence Requirements for PFP Installers
The working group tasked with examining the role of passive fire protection installers used the SAKE principle to conclude that, overall, access to passive fire protection training for installers on high-rise residential sites was low, and that this desperately needed to be addressed.
It recommended that an industry adopted competence framework should be implemented in an effort to, well, 'raise the bar' and improve minimum standards of knowledge regarding compartmentation, how workmanship affects system performance and the overall fire safety strategy of a building.
The main way of achieving this framework, according to the proposal, is to implement a combination of the following:
Accredited Third Party Certification of companies
Level 2 or 3 Qualifications for individuals
Card scheme (CSCS)
CPD in the form of refresher training and the maintenance of individual skills
All installers have a core knowledge of fire safety in buildings – training to be standardised and made mandatory
Accreditation vs Qualification?
In addressing some of the fundamental issues, the working group highlights how points 1 and 2 above (accreditation for the company vs qualifications for operatives) have traditionally been dealt with completely independently. However, going forward, it asserts:
"Accredited Third Party Certification schemes for installer companies should include a requirement for the individual employees to have a regulated qualification [regulated by Ofqual] and to check that CSCS cards are held."
By suggesting that both approaches are complementary rather than mutually exclusive, more pressure will be placed on the specialist contractor to have the required passive fire protection training and qualifications in place for its installer operatives prior to the start of the job.
The proposal goes even further by concluding:
"The building safety regulator must insist that only Accredited Third Party Certificated installation companies are engaged at the procurement stage for HRRBs [high-rise residential buildings] and that CSCS cards must be shown by individuals on site when work is undertaken. This will act as the driver for industry to adopt these practices."
L2 Passive Fire Protection NVQ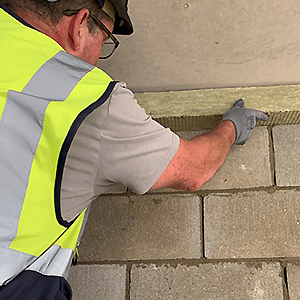 The fact of the matter is clients and site managers from tier 1 contractors are aware of the qualification shortfall in this aspect of passive fire protection training and, for their own quality assurance and risk management, have already started mandating diploma qualifications for several ABC member employers' PFP installers.
This is why The ABC Assessment Centre has started offering the L2 Passive Fire Protection NVQ in addition to the bricklaying, supervisory and management qualifications it already offers.
The qualification is aimed at installer operatives who are involved with any of the following: erecting fire resisting walls / wall linings / ceilings, installing dry cladding to protect structural steel, installing fire resisting ductwork systems / timber door assemblies, installing fire stopping and penetration seals, and installing flexible cavity barriers.
As with other NVQs at level 2, achievement is possible within a short time frame and the qualification is grant claimable at £600/candidate for CITB levy payers. The candidate will also be eligible to apply for a blue Skilled Worker CSCS Card, assuring compliance with any future industry-wide framework.
To organise your passive fire protection training through The ABC Assessment Centre, speak to Centre Manager Simon on 07309777959 or request a quote by email to

[email protected]

.