Details
Are you currently working as a brickwork supervisor but don't have – or can no longer automatically renew – your Gold CSCS Card? An NVQ Level 4 in Construction Site Supervision is just what you need to demonstrate your suitability for the role and give you the knowledge and expertise you need to advance in the industry.
£1,300.00/portfolio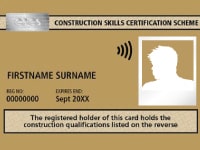 Successful completion of this Diploma means you pass the requirements to apply for a Gold (Supervisory) CSCS Card
It also enables you to gain supervisory and management positions within the workplace, since industry will accept the qualification on its own as entry to a job role.
Gain your NVQ with the
ABC Assessment Centre
Onsite assessment for bricklayers and construction supervisors & managers