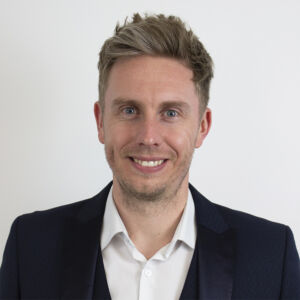 ABC Assessment Centre Partner Puts Value on Improving Bricklaying Skills to Futureproof Against Poor Building Practice
Aaron Sharp, Head of Sales and Specification at ARC Building Solutions
Set up by the trade association for the UK brick industry, The ABC Assessment Centre is the first training provider to offer CITB-accredited training courses in relation to ancillary bricklaying processes such as brick-slip systems, fire barriers and windpost installation. The short-duration courses, primarily aimed at contractors and current employees, as well as being an invaluable upskilling tool for site operatives and the supply chain as a whole, are being rolled out to schools and colleges in order to introduce a new generation of skilled brickies to the industry. Aaron Sharp, Head of Sales and Specification at ARC Building Solutions, one of a number of building-based manufacturers to have lent their support to the programme, talks about his company's involvement and why such training initiatives are vital to the industry's long-term wellbeing.
"As a manufacturer of cavity fire barriers and an established associate member of the Association of Brickwork Contractors, we were aware of the training standards they were trying to achieve with the ABC Assessment Centre. Initially, our input was on a consultation basis i.e. giving our consent to the information included within the training programme about our cavity barriers. Our relationship with ABC flourished from there.
In common with fellow ABC Assessment Centre members, we are focused on improving the standards of training with regards to apprenticeships and college courses. This has progressed to us helping develop training rigs for colleges. Manufactured by ACS Stainless Steel and featuring a number of typical construction build-ups such as steel frame, brick slips, the rigs – or training walls – have already proved a hit with trainees and tutors alike at colleges on board with the training programme. The decision to showcase our fire barriers within the training wall was taken after a visit to the ACS Stainless Steel factory, which is near to our base in Leeds. It's an innovative piece of equipment and we're more than happy to provide sample materials free of charge each time 'the wall' is packed off to training sites across the country.
Our cavity fire barriers lend themselves particularly well to the training environment, particularly when brick and block cavities are involved. The barriers can be easily manipulated, making it more straightforward to demonstrate the installation process. A number of colleges have already signed up to The ABC Assessment Centre training programme. As far as providing materials is concerned, the Centre's manager, Simon Livett, will get in touch with us and we'll send him a pallet of barriers to be used at the appropriate college site.
Establishing good practice
Initiatives such as the ABC Assessment Centre's are so important, not only in terms of addressing the skills shortage which is affecting the building industry as a whole, but they are vital to ensuring good building practice at the earliest stage of an employee's career. It's crucial that the next generation of bricklayers is schooled in the right way of doing things. Such action will help futureproof the industry against poor standards of workmanship and building performance. It's often said that bricklayers are resistant to change, but it's a culture that can be eradicated if employees are introduced to innovative and more productive ways of working before habit-forming behaviours take hold. When a tradesperson has been engaged with the same processes for 15 or 20 years and then a manufacturer comes along and advises them to do it differently, it's perhaps understandable that they might be reluctant to change. But if the alternative way is an improvement on the established practice, why wouldn't you want to try it?
I would encourage any manufacturer to involve themselves with The ABC Assessment Centre, particularly those that recognise the value in the skilled installation of their products. There are companies out there that just want to 'sell, sell, sell' and are solely focused on furthering their own fortunes. Thankfully, there are just as many businesses that have a conscience.
Positive response
The feedback from Simon and Eve Livett (CEO at the Association of Brickwork Contractors) has been really positive in terms of our contribution as an Assessment Centre partner. Whilst from our point of view it's nice to be part of an organisation involving multiple stakeholders across multiple businesses that is pulling in the same direction.
I often hear a lot of words from companies in our business about how they intend to put their weight behind a particular training programme. But for whatever reason, those words are seldom acted upon. It's certainly not the case with ABC Assessment Centre; the people involved walk it like they talk it, which makes an incredibly pleasant change."