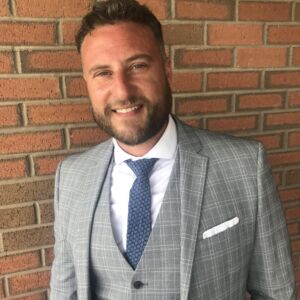 A Vision for Masonry Support Installations Future
Richard Brealey, Managing Director of Vision Midlands
As the demand for modern methods of construction is increasing, so is the need for qualified installers who are fit to work with these structural systems. Richard Brealey, Managing Director of Vision Midlands has flown the flag for masonry support installers for years. Here he tells The ABC Assessment Centre why masonry support training is crucial.
Vision Midlands – professional installers of masonry support systems, masonry clad soffit units and GRC lightweight solutions – has been working with masonry support products since 2000. In the past, I have witnessed some managers turning people away because their CSCS card didn't cover masonry support. Masonry support is a real structural element of a building, yet there is no training for it. This has been frustrating given the technology has been around for many years.
Typically, masonry support was all part of the brickwork package, yet the industry has changed. To accommodate this shift, there needed to be recognition and training. At the moment, the industry-wide skills shortage is felt across the industry, especially in bricklaying. Brickwork is very competitive and getting good people and retaining them is a challenge.
A solid option
The likes of masonry support installation provide another career pathway, expanding brickwork's image as a diverse occupation full of different potentials. It is why it's fantastic to see the ABC Assessment Centre running a course on masonry support training.
The course is a one-day programme covering everything to do with masonry support and installation. Fundamentally, the course will allow learners to get to grips with what is involved in modern day construction. This programme provides them with the opportunity to gain this knowledge and skill. I am sure it will help many masonry support installers get the experience and accreditation they need. This course is really enabling the progression the masonry support industry has been calling for.
The ABC Assessment Centre's training will add this all-important dimension to masonry support installation and raise its profile. Once participants have obtained this accreditation, it will put them in good stead for picking up work. They will also be an asset to a company, as trained masonry support professionals are really in demand right now, and will continue to be as the need for modern methods of construction grows.